Overview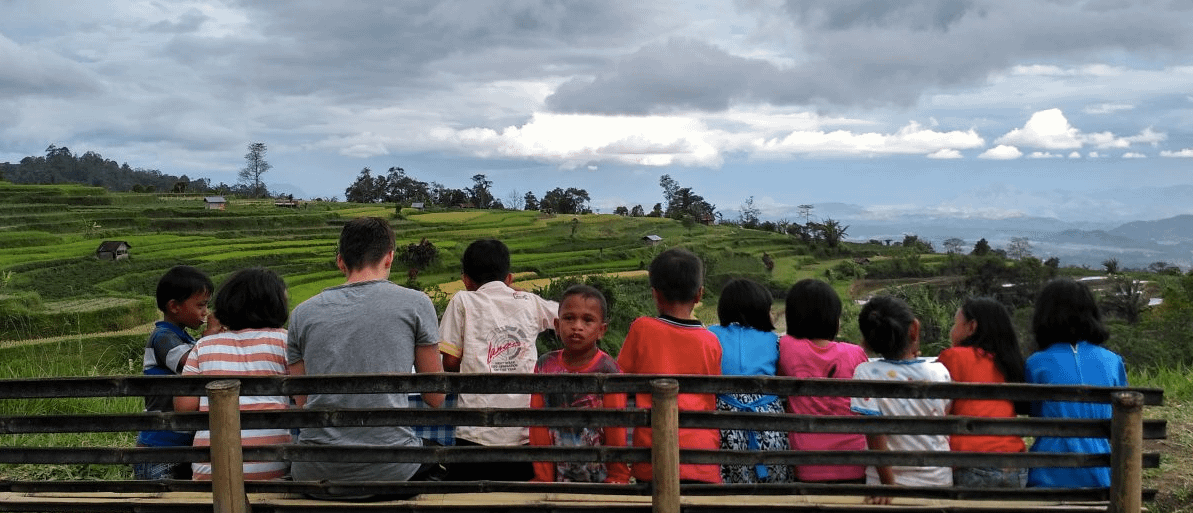 Sumatra Volunteer is a non-profit organization, located in Tanah Datar, West-Sumatra, Indonesia. Sumatra Volunteer runs different programs in the rural area of Tanah Datar. The most important project is teaching English. The young children in this area do not get English lesson at elementary school. This is because English is not in the curriculum and the families are poor in this area, so there is no money for additional English lessons. If these children are going to high school, they are far behind in English compared to children from other areas. This makes it difficult to keep up with their level of education. Luckily the children are very motivated to learn.
Besides teaching English, Sumatra volunteer supports an Arts and Culture program at another school. This program started because the awareness of the original culture and art under youth is lacking nowadays. The program consists of making music, dancing and playing drama. Other programs of Sumatra Volunteer focus on informing the youth and their parents about health and environment.
Possibilities
The possibilities go as far as you can think!
We welcome interns from around the world to help us and themselves on a Sumatran experience.
We can provide a good community and a warm home to sleep after the day.
We have an office in central Batusangkar with all the necessary needs for communication.
Learn the culture and the language together with our volunteers, most of our volunteers speak English.
We provide

University degree professionals.
Sleeping place.
Free WiFi.
Good community.
Internal internship coordinators.
Learning environment.