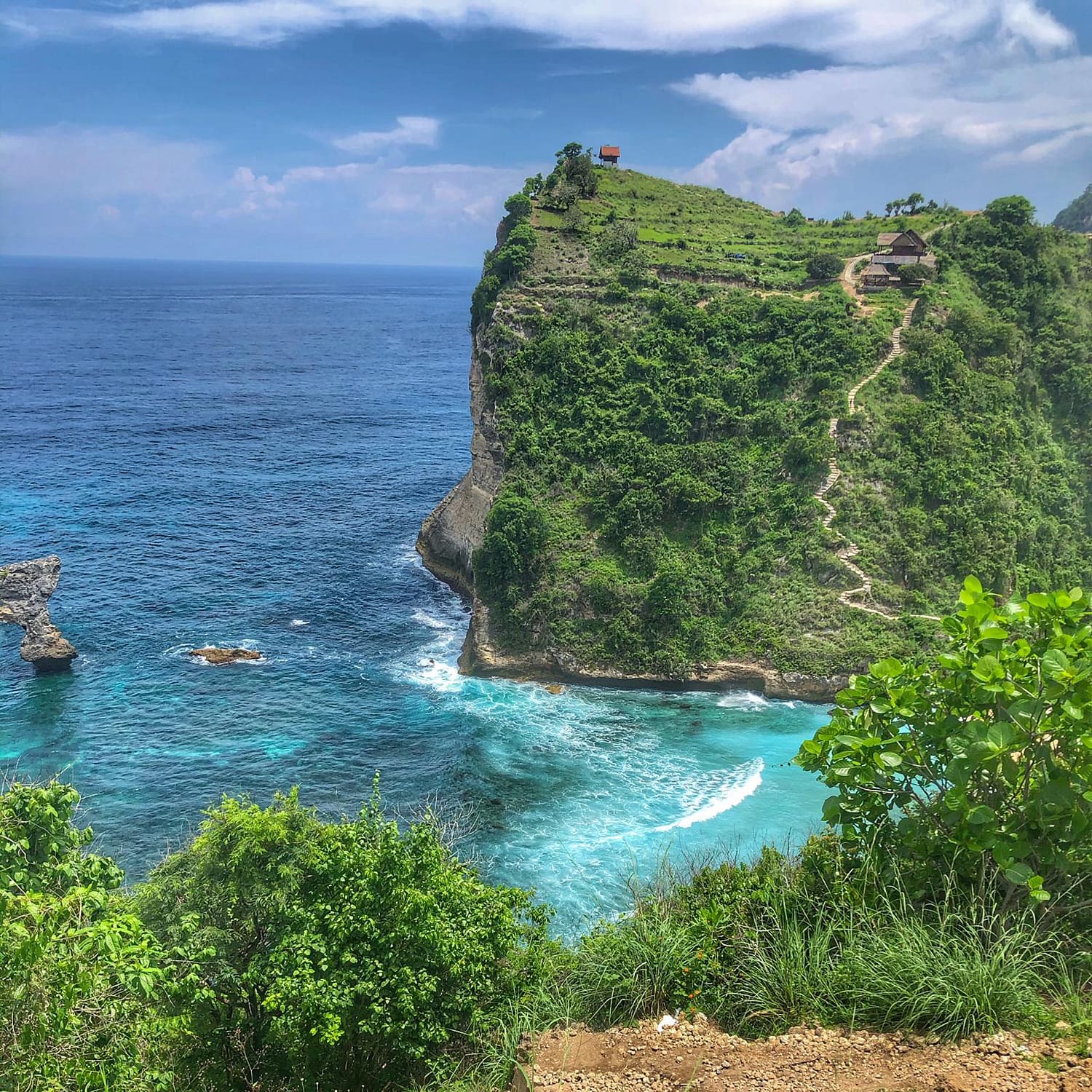 Weekend getaway to Nusa Penida Island!
Hey there! Are you curious about what you can do on the super photogenic island of Nusa Penida? Read this blog with the experiences of 6 YPI students who have spent 3 full days on the island.
What's good to know before you visit Nusa Penida is that it can only be reached by boat. You can arrange this in the harbor of Sanur and on average a return ticket will cost you 300.000 rupiah(+/- €20). Most boats depart between 08:30 and 12:00 so make sure you will be there around this time. You never have to wait long for a boat due to the many departing moments every day.. With a super-fast speedboat you will be on the magical island in 35 minutes.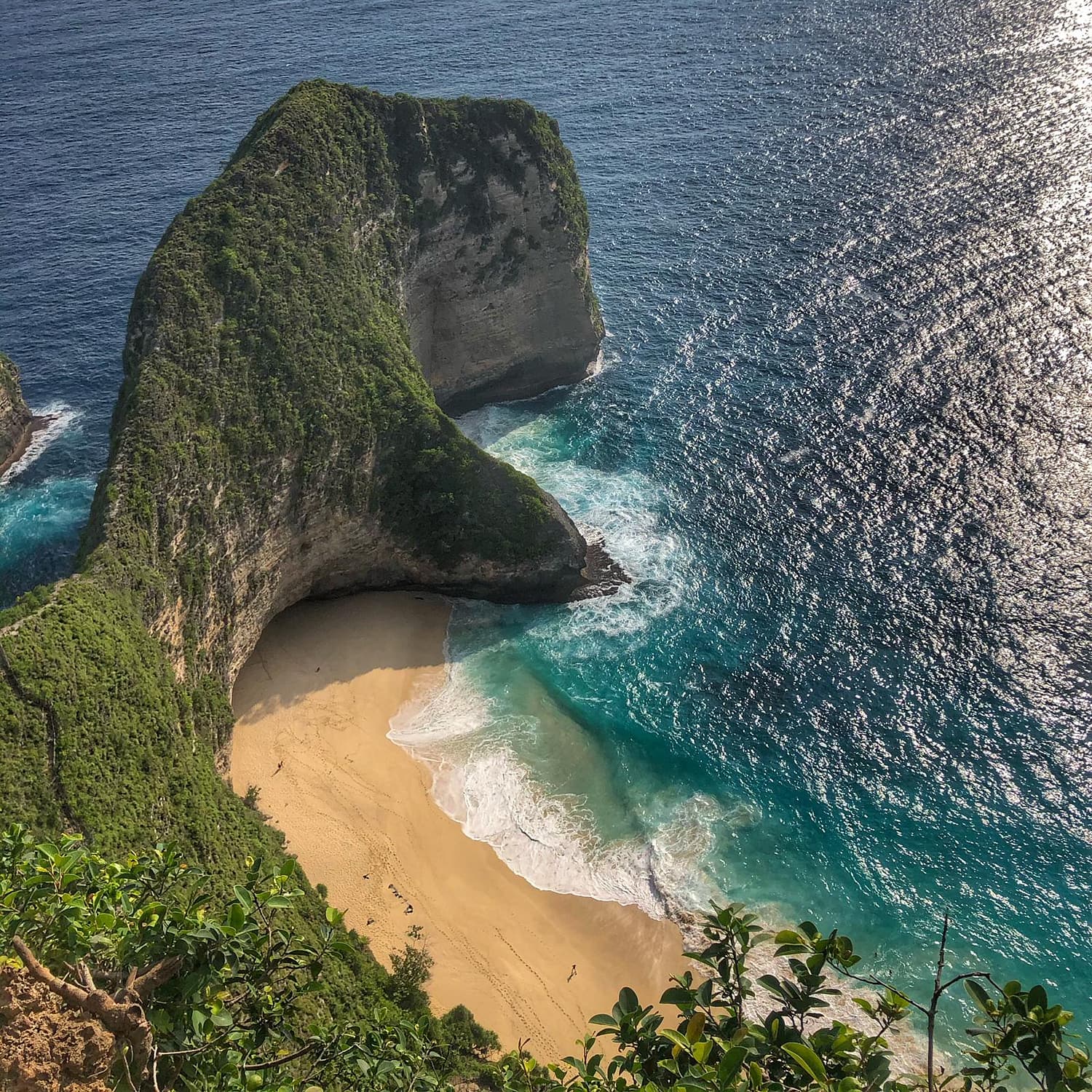 Don't be scared!! Because you will probably be flooded with very enthusiastic locals who want to sell you a scooter or a taxi ride. This is only useful because in this way your adventure can start quickly. For 70.000 rupiah(+/-€4,50) a day you can rent a bike, a great deal in our opinion! Also good to know is that the roads here are less good than those on Bali. You are dealing with narrow, very hilly roads. This takes some getting used to but they will take you to the most fantastic viewing points.
Infrastructure in Nusa Penida is not yet so developed, you do not have that many offers in terms of hotels and restaurants. You now notice more and more that new hip spots are being built. For example, we had our last day at Penida colada beach bar where the smashed avocado and smoothie bowls were just present. Secret Penida is also recommended! In terms of accommodation, we rented 3 houses where we could stay with six persons. This was also just newly built which was noticeable due to the construction materials still littering around. However, you can enjoy an amazing view from the houses, which make you feel dreamy in the early morning. The accommodation has a large swimming pool and a restaurant where you can eat delicious local food and of course drink a refreshing Bintang.
Our top 5 must-sees from Nusa Penida! Here they are!
# 1
Kelingking 'T-rex' viewpoint and Kelingking Beach
You may have already known this famous place from Instagram, but it is even more beautiful in real life. You look from above on a rock shaped (if you look closely) as a t-rex! At this must-see spot, you can not only enjoy the view from above but also have a walk down to the beach to experience it from a different perspective. Make sure you are well prepared for this because it is quite a workout!
# 2
Diamond Beach & Atuh Beach
Diamond Beach & Atuh Beach are two of the most beautiful beaches on Nusa Penida. You should definitely have seen this when you are on the island. The climb that you have to make for this is definitely worth it. You can chill on the beach and there is even a small restaurant where you can order a fresh coconut to recover from the climb.
# 3
Broken beach
This place looks like a painting, so beautiful! It is a destination with a curved tunnel in the cliffs through which the ocean flows to a pool. The water here (just like everywhere else in Nusa Penida) is super clear and blue. So put this place on your to-do list!
# 4
Snorkeling with manta rays
Yes, the mantas. What exactly are those mantas? Fishing? Yeah, sort of. "The giant manta ray is the largest known ray and belongs to the cartilaginous fish and the subfamily Mobulinae. Sometimes the manta is also called big devil's ray. " So that's that. Giant manta rays, 2 to 3 meters wide, swim in the sea around Nusa Penida. How unbelievably cool to be able to see those giants! You go with this tour, which you can book at the harbor of Nusa Penida, to 4 different snorkel places. It is a super experience and you will come across much more than just the manta rays!
# 5
Teletubbies Hill's
A must see that made me a little nostalgic. It is just a viewpoint on mountains that look exactly as we know them from the TV program, but totally worth it to scoot past and take a selfie!