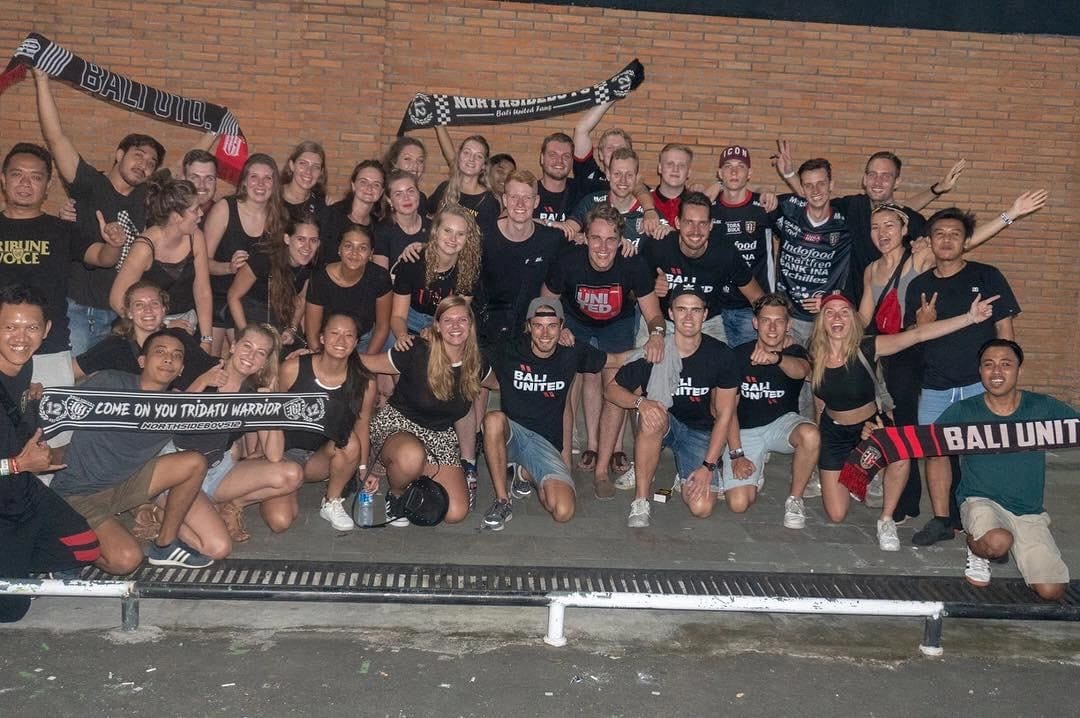 Why you should visit Bali United
You probably didn't know that Bali, the Island of the gods has their own professional football club. It's called Bali United and this is why you should visit them.
Bali United is active in the first division of Indonesian football, also called The Liga 1. 18 teams compete in this competition to be crowned champion of Indonesia. For many people around the globe, football is way more than just a game and this is especially the case in Indonesia. People set alarms in the middle of the night to watch big European games but above all they go nuts when their local heroes play. The level of the Indonesian league might not be as good as European football, but their love for the game might beat it.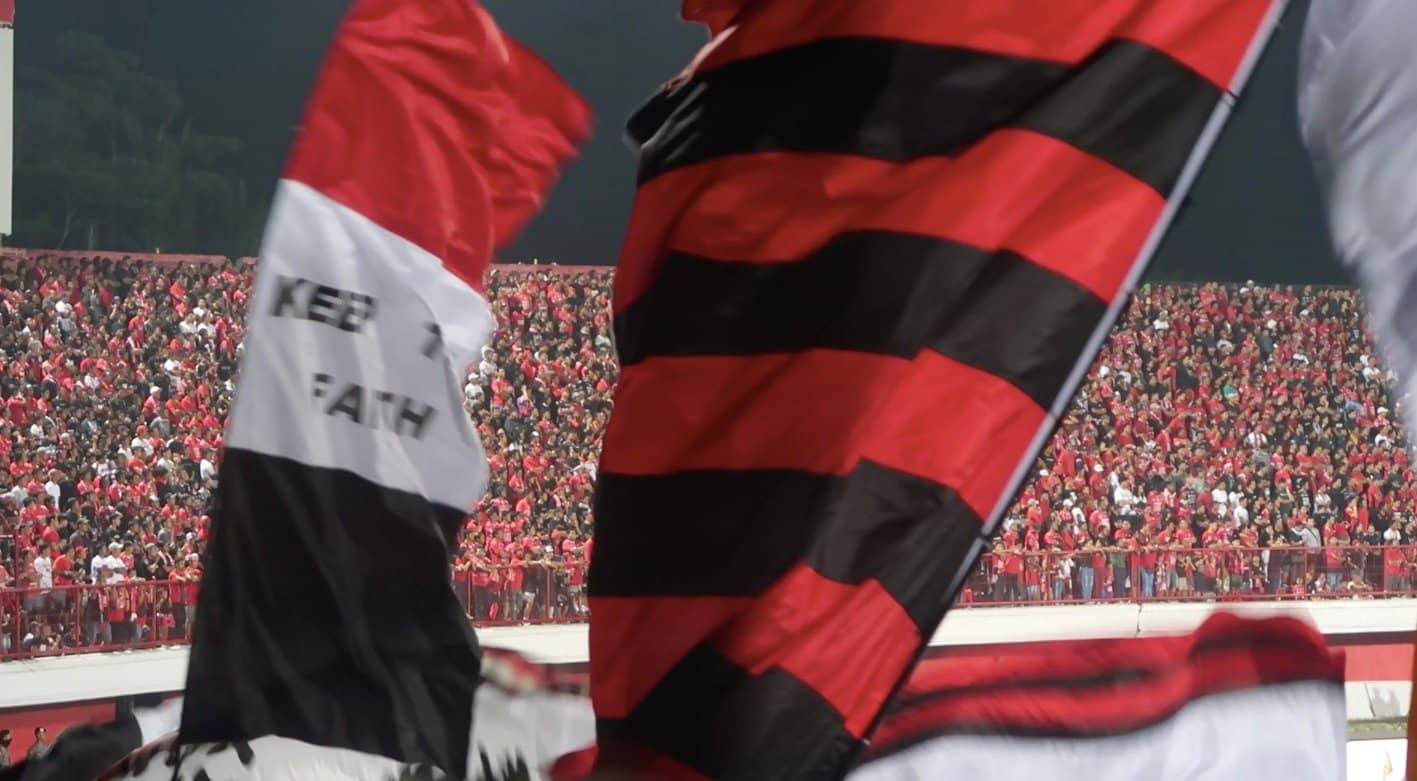 Why you should go to Bali United
If you answer yes to the question; do you like raving ninety minutes long with a bunch of crazy but friendly football supporters? Then it's definitely worth going. The best way to experience a Bali United game is in the middle of their fanatic supporters, the North Side Boys. Dress code; all black.
The fans are singing, jumping and waving their flags ninety minutes long. The whole atmosphere is probably something you haven't experienced before. Although football is played right in front of you, you will be distracted by the things happening around you. The good thing about it is that man, woman, people who like football and people who don't, can all enjoy a match of Indonesian football due to the amazing atmosphere. As many things in Indonesia will amaze you, visiting a football match is definitely one of them.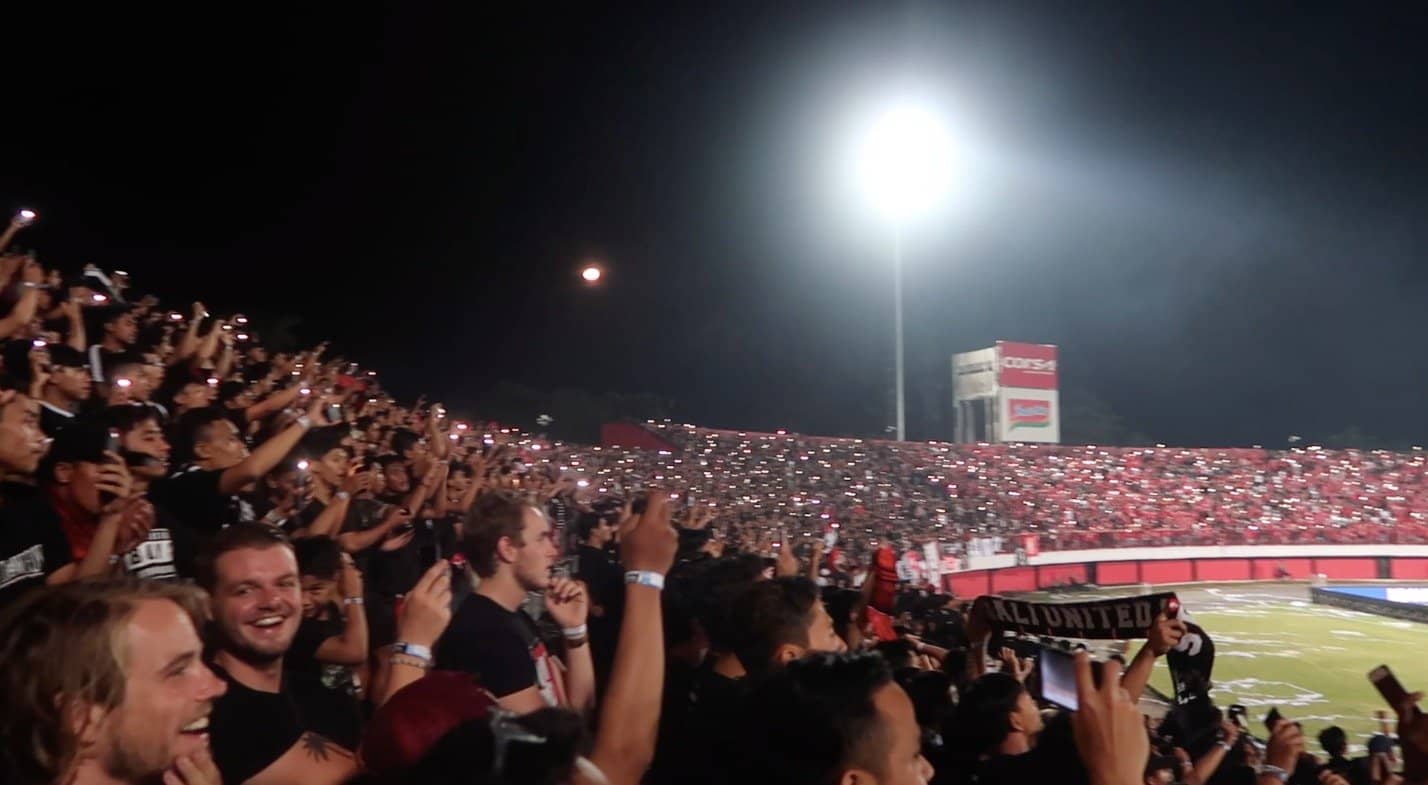 For example; they don't sell any drinks in the stadium but instead you can exit the stadium to buy a bottle of water outside. You are not allowed to bring the bottle back in to the stadium, but the friendly security will pour it in plastic bags. Imagine 10k people drinking from plastic bags in the stands.
Or the fact that the whole stadium is made out of concrete. No seats and assigned places in the stadium as you are used to in the west. On itself that's not even that special as all stadiums in the past where designed that way. The funny thing about it is the "VIP area". Where in European stadiums you will get heated seats, free food & drinks and other unnecessary luxury. In here having a seat in VIP means you can bring your own (camping)chair.
Buying the tickets
Match day for Bali United was set on Friday the 22th of February. In order to get tickets for everyone, we went to the ticket office a day before the match. Due to a limited ticket sale per person, we weren't capable of buying enough tickets for our whole group. After negotiating a while at the ticket box we got told there are no possibilities to buy tickets for the whole group. Disappointed we decided to return homewards.
Just before we actually drove back home, we tried one last time by asking a random guy close to the stadium to help us. He was wearing a shirt of the North Side Boys and looked as if he had some attachments to Bali United.
After exchanging some words in Indonesian he took us in to the stadium to buy the tickets directly from his friends. After we got things done, we decided to sit down and take a cold beer to celebrate. Our new made friend then came up with another idea and gave us a free stadium tour. We walked around the field and sat down in the locker room pretending to be Bali United players. What looked liked becoming a disaster, ended up becoming a memorable trip.
The match
The next day a large group of YPI students witnessed the amazing Indonesian football atmosphere for the very first time and they are hooked! Bali United managed to beat Persela Lamongan, the club from Eastern Java with 2-0. They now advance to the quarter finals of the cup. Hopefully they will play their next match at home so we can go there once more to support the North Side Boys.
Curious how we experienced the match? Then click on this link to check it out. Did this article spark your interest for Indonesian football? Find more information on https://awaydays.asia/ and don't forget to check out their Instagram for amazing football-related content!