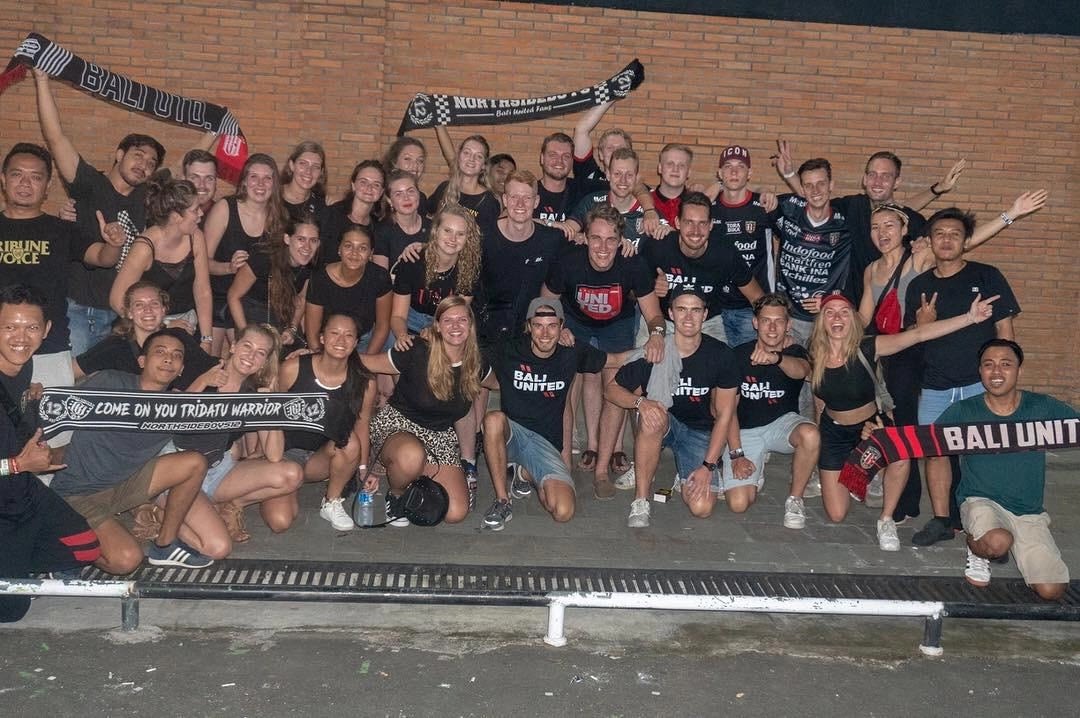 Bali United. Waarom je hier moet zijn geweest
Professioneel voetbal op Bali, is dat een ding? Dat is het zeker en het wordt gespeeld door Bali United. Hieronder zal ik je meenemen in de wedstrijdervaring van onze studenten en je uitleggen wat het Indonesiche voetbal bijzonder maakt. Bali United is actief op het hoogste niveau van Indonesië ofwel de Liga 1. In deze competitie strijden achttien teams om zich tot kampioen van Indonesië te kronen.
Voor veel mensen is voetbal veel meer dan een spelletje en dit geldt zeker voor Indonesïe. Gezien het tijdsverschil worden de meeste Europese wedstrijden midden in de nacht uitgezonden. Mensen zetten hier een wekker om de wedstrijden te zien maar gaan vooral uit hun dak als hun lokale helden spelen. Qua spelniveau komt de Indonesische competitie niet in de buurt van het Europese niveau. Echter zou hun liefde voor het spel dit wel eens kunnen oversteigen.
Waarom je naar Bali United moet gaan.
Hou je van authentieke voetbalsfeer, van zingende supporters of gewoonweg van een feestje? Dan is Bali United zeker een aanrader voor jou! De beste wedstrijdervaring doe je op door tussen de "harde kern" te staan. Zij noemen zichzelf The North Side Boys. Dresscode? Volledig in het zwart.
Deze supportersgroep zingt, springt en danst negentig minuten lang voor hun club. Zo passievol en vrolijk zul je fans niet snel tegenkomen. Ondanks dat het spel zich op het veld afspeelt, zul je vooral ogen tekortkomen voor hetgeen zich op de tribune afspeelt. Het mooie aan de sfeer in Indonesïe is dat iedereen zich kan vermaken bij een voetbalwedstrijd. Of je nou wel of niet van het spelletje houd, doet er in feite weinig toe. Zoals je je vaak verbaast over de manier waarop dingen verlopen in dit land, is dit zeker bij de voetbal het geval.
Zo wordt er bijvoorbeeld geen drank verkocht in het stadion. Dan hebben we het niet alleen over alcohol maar drankjes in het algemeen. Je kunt je voorstellen dat je met het tropische weer best wat water kunt gebruiken. Hoe je dan toch aan verkoeling komt? Je loopt het stadion uit om een flesje drinken te kopen. Deze mogen uiteraard niet mee het stadion in, maar gelukkig schenken de vriendelijke bewakers je drankje in een plastic zakje. De hele tribune voorziet zichzelf door zijn drankje uit een plastic zakje te slurpen.
Nog zo'n bijzonderheid is het "VIP" gedeelte van het stadion. De stadions in Indonesië zijn voornamelijk gemaakt van beton. Hierdoor is er meer ruimte voor supporters omdat er doorgeschoven wordt tot het niet meer past. Wil je er nou iets luxer bijzitten dan de rest van het stadion? Dan koop je een ticket voor het VIP gedeelte. Daar mag je namelijk je eigen (camping) stoel mee naar binnen nemen. Wat een luxe niet?
Het kopen van de tickets
Match day voor Bali United was op vrijdag de 22ste van februari. Aangezien er een zeer grote groep studenten interesse had in deze wedstrijd, zijn we een dag voor de wedstrijd naar het stadion gereden. Helaas kun je maar een beperkt aantal tickets per persoon afnemen. Hierdoor was het voor ons niet mogelijk om genoeg kaarten voor de hele groep af te nemen. Na een lange onderhandeling bij de kaartverkoop, besloten wij teleurgesteld huiswaarts te gaan.
Op het laatste moment besloten we om nog één poging te wagen. We vroegen een willekeurige groep mensen met Bali United shirts in een eettentje(warung) of zij ons konden helpen. Na wat overleg in het Indonesisch besloot de man ons mee te nemen het stadion in om daar de tickets te halen. Missie geslaagd! Om dit te vieren zijn we teruggegaan naar het eettentje om een koud biertje te bestellen. Op dat moment kwam onze nieuwe vriend met het voorstel om ons een stadion tour te geven. Uiteraard maakten wij gretig gebruik van dit aanbod. Al met al een memorabele moment.
De wedstrijd
De volgende dag bezocht een grote groep YPI studenten voor het eerst een Indonesische voetbalwedstrijd en iedereen was direct verkocht. Bali United versloeg Persela Lamongan, de club uit Oost Java met 2-0. Hierdoor gaan ze door naar de kwartfinale van het bekertoernooi. Hopelijk weer thuis, zodat wij de North Side Boys wederom kunnen aanmoedigen!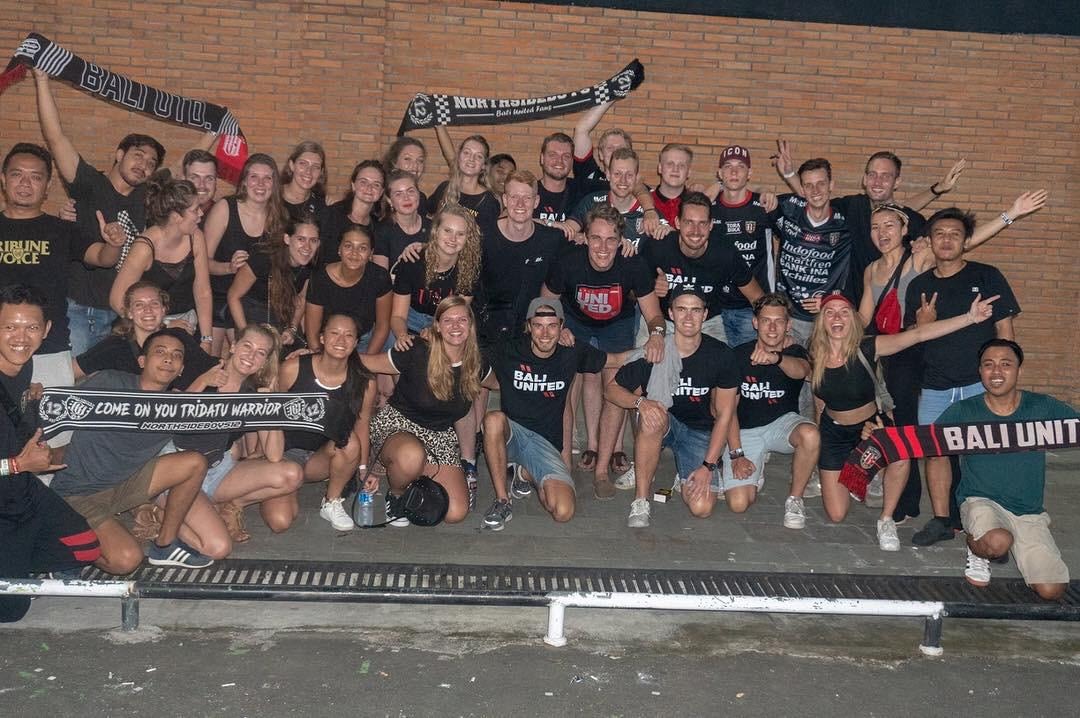 Nieuwsgierig geworden naar beelden van deze ervaring? Klik dan op deze link.