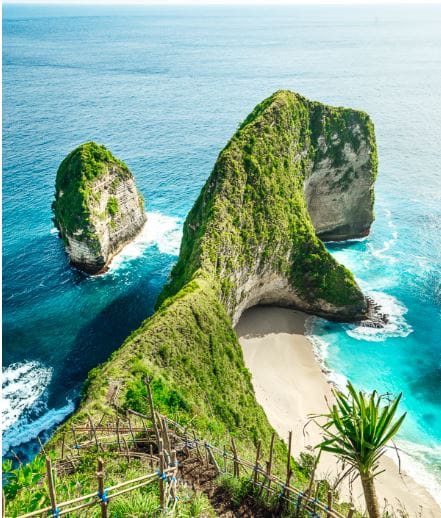 The Perfect Bali Tour
During your internship in Bali you have enough time to explore the island and travel around. It is useful to rent a scooter so that you can easily travel across the island. You will notice that everything with the car takes a lot longer, because the traffic is completely fixed.
When you arrive at the airport it is best to go to Seminyak. This place is near the airport, but very touristy. It is great to be here for a day. On the beach at Double Six Beach, there are nice restaurants and there is live music at the beach in the evening.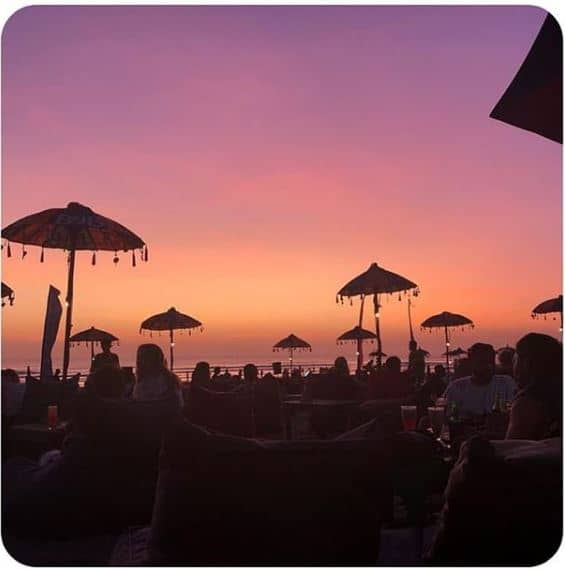 Then you can best drive up to Canggu. That is really the surfer and hipster place of Bali. The best place is Old man's, there is every day from 5 to 6 happy hour, the food is nice and the beers there are not really expensive. If you still want to go out after that, it is best to go to the Sand bar at the beach.
After Canggu and all tourist places, the north of Bali is a lot calmer and a relief to be there. Enjoy a nice tour with your scooter through the travel fields and mountains of Bali. Make sure you have a jacket or vest with you, because it can be quite cool in the mountains.
First stop is Jatiluwih rice fields. These rice fields are fortunately not that crowded as the Tegalalang near Ubud, but are on the Unesco World Heritage list. So worth the walk through it. After, you can continue to the Sekumpul waterfalls. It is a half hour walk before you are down at the waterfall and it is quite heavy, but the view is breathtaking. This is really my favorite waterfall in Bali!
You can continue your drive to Lovina. There is not much to do there, but here you can stay well for the next day to do a dolphin tour. This is a must for the north.
Then it is best to drive to Ubud to be more in the civilized world again. If you like yoga or meditation, I would take a lesson there. The art markets are also highly recommended. If you like monkeys, you can also go to Monkey Forest.
The islands next to Bali are also a must see. It is convenient to travel to Sanur the day before so that you can board the boat early in the morning to Nusa Lembongan. It is about half an hour by boat before you arrive at Nusa Lembongan. There are cars ready to take you to your apartment. Here you can also rent a scooter to drive around but the roads are bad and there are many holes in the road, so be careful not to fall.
Nusa Ceningan is located next to Nusa Lembongan. These islands are connected to each other with the yellow bridge. This bridge is so narrow that you can only cross it with the scooter. You can easily visit these two islands in a weekend or two full days. The best thing is to enjoy the beach, there is not much to do. Blue lagoon and Devil's tear are recommended. Devil's tear is especially cool with sunset. You can also do a mangrove tour on Lembongan, this is really a traitor! You sit on a boat for five minutes and not impressive. What I can recommend is the snorkel tour. Here you go 3 points to go snorkelling. We first went past Manta point, this is next to Penida and when you go here early, you are most likely to see manta rays.
After Lembongan you can go to Nusa Penida, the largest of the three islands. Here are the beaches and viewpoints again very beautiful. The best-known viewpoint of Penida is KelingKing. The rock formation is very similar to a T-Rex shape, and the waves that come up against the rocks on the beach really give it something outrageous. Because the island is a bit bigger and the roads are poorly accessible, you have to spend a little more time traveling. The last place you cannot skip is Uluwatu. The other surf spot of Bali. Here you have many beaches for a day of sunbathing but also many dayclubs if you want something more luxurious.

I would spend 2.5 weeks for this trip. Then you have enough time to see everything and also to relax in between. I really like the nature on Bali. There are also enough temples and cheap places to sleep. You can eat Western food in almost all of Bali, but I am a big fan of local food in Bali. My favorite Balinese dish is Nasi Campur! You should have tried this before you leave Bali.