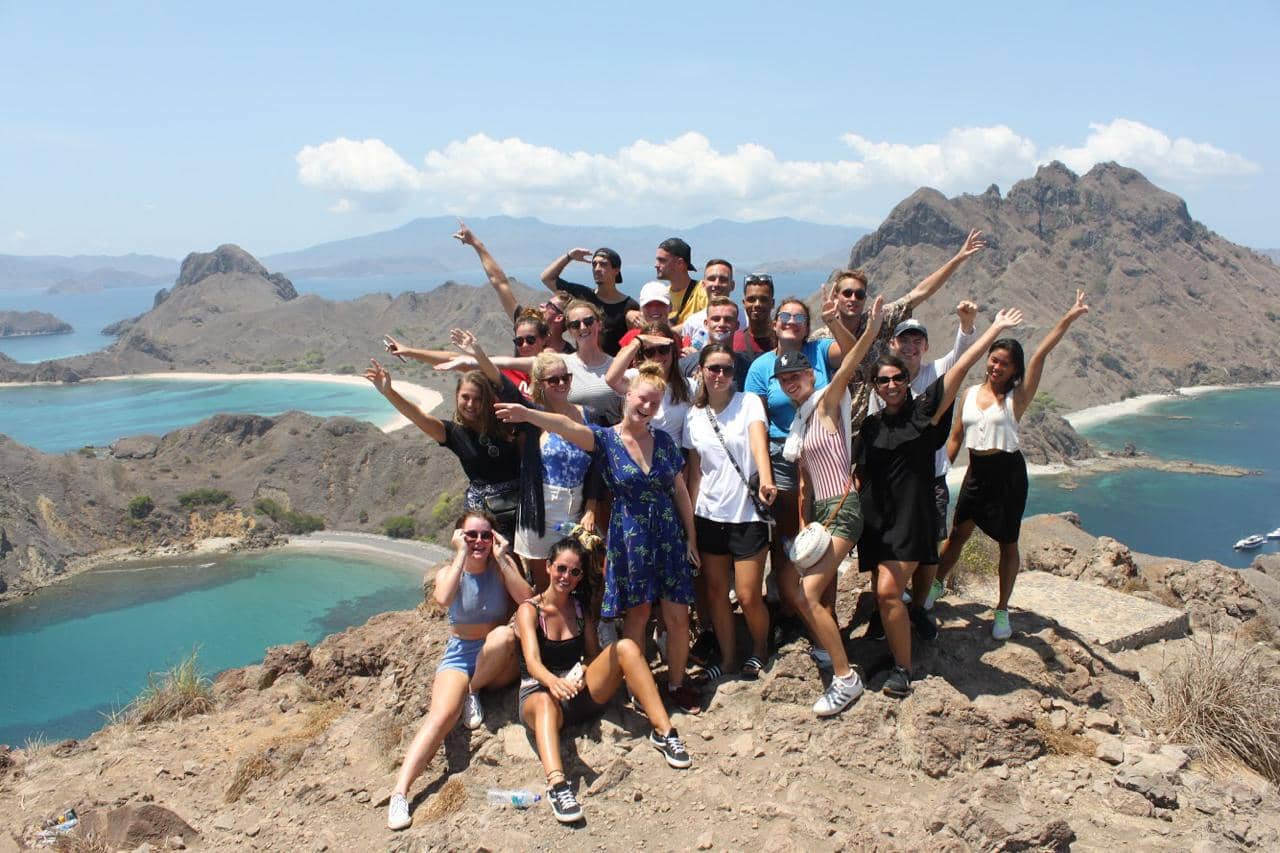 KOMODO | A weekend back to basic
Last Friday, we left for Komodo Island with a group of 24 people. After more than an hour of flewing from Denpasar we had landed on the island of Flores. There was a boat trip waiting for us to the village of Kampung Komodo where we would spend the night. During the trip we made several stops at beautiful snorkel locations.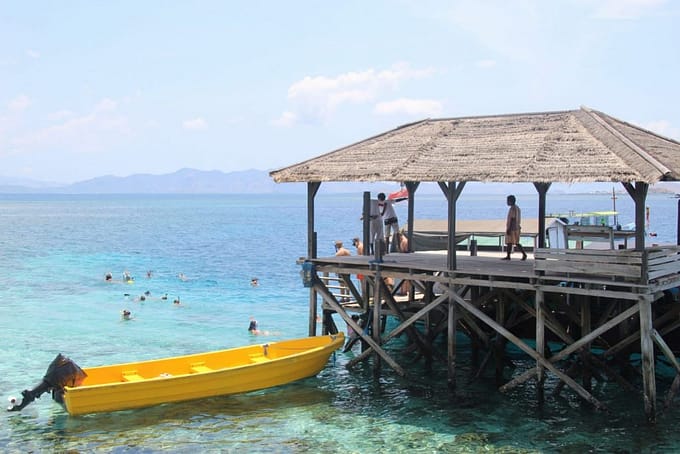 First Kanawa Island. An uninhabited island where we first saw the beautiful coral and the relatives of Nemo. After a delicious lunch on board, provided by our guide Alyas, we arrived at Manta Point. The crew was busy looking around and less than a minute later, a man with a snorkel jumped into the water, "here, here!", The man yelled, and we quickly jumped into the water behind him. A Manta with a wingspan of 3 to 4 meters swam right under us! What a beautiful beast! At one point we swam a lot further than the group and we were swam by a Manta who came up a bit. With all our strength we snorkled quickly back to about 2 meters. One of the most beautiful moments ever !!
When the manta disappeared again to the depth of the sea, we heard the group screaming that we had to come back to the boat. There was a shark spotted at the boat and everyone had to / wanted to get on the boat quickly. Unfortunately we did not spotted him, but that did not spoil the fun.
The Flores sea is known for its pink beaches. The color is created when white sand comes into contact with red cells of the many red coral that can be found here. We ended up on a small beach that looked suspiciously like a scene from Pirates of the Caribbean where Jack Sparrow and his fleet faced the Davy Jones fleet. Maybe too often seen the movie haha.
We had to sail another two hours further to Kampung Komodo where we spent the night. On the way, we arrived in a heavy rain shower with thunderstorms which gave me an adrenaline kick.
When we arrived at the village everyone became a bit quiet. A village consisting of wooden huts, a small mosque, walking chickens and goats and very cheerful children was our accommodation for two nights. Really back to the basics. No wealth, telephone connection and pressure from the outside world and I have seen the most adorable and cheerful children playing with plastic bottles. A huge contrast to the Western world which has put myself and everyone really thinking, if that has not happened yet by what we have seen in Bali.
On Saturday, we went to the Komodo National Park to visit the rare Komodo dragons. What enormous animals are they! Alyas ​​let me come close to a meter to take a good photo. Adrenalin kick AGAIN. Luckily, our guide was behind me to keep away the other Komodo dragon that was 1.5 meters behind me.
After the trip we sailed to "Pink Beach" to see another beautiful pink beach. In the hope of seeing a shark, we were rewarded with seeing a sea turtle. The beast was very calm and we could swim very close behind him. In the end, we all touched his shield. Along the way we were accompanied by a group of dolphins who went the same way with us. They literally swam under the boat and jumped around us to breathe air.
On Sunday morning, the rest of the group also saw turtles. We sailed to Turtle Point to have a better chance of seeing them.
One of the most beautiful weekends ever with the greatest people! 😊