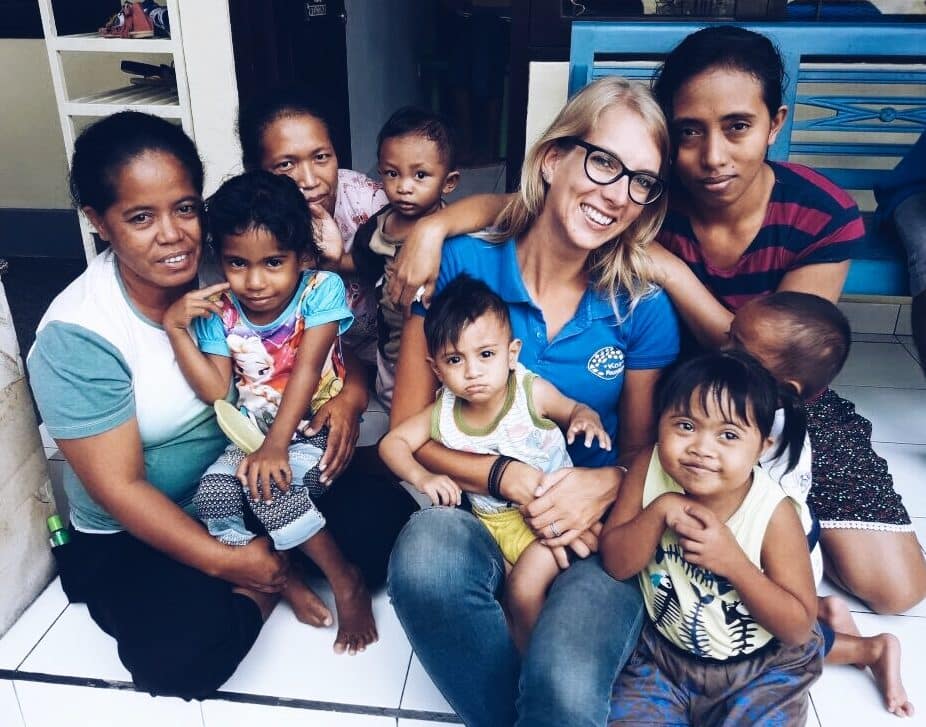 Volunteering at Kolewa foundation
Bali, a beautiful Island with a spectacular cultural and amazingly welcoming people. Driving around on my motorbike along the bright green rice fields, then to the coast where I see the clear blue water already in the distance, I realize I am super lucky that I can call Bali my home.
Living in Bali
I now live in Bali for four years and am well established. Having nasi campur as breakfast has become one of the most normal things in the world. Burning away in the bright sun at the traffic light, which never turns into green, is a daily incident to deal with. And then I'm not even talking about the crowds on the road. Even if you slalom through the traffic you will not arrive on time on location. Fortunate, all people here have a kind of 'relaxed' mentality so they won't complain if you're a little bit later. The crowds in traffic are soon forgotten when you sit on the beach with a Bintang in your hand in the evening.
Volunteering at Kolewa Foundation
Of course, living in Bali doesn't mean going to the beach every day and party every night. I worked for Kolewa Foundation for a long time. Kolewa is a Dutch foundation that raises money and provides surgeries for children, from poor families, with a physical disability. I flew to several Islands of Indonesia to pick up children with a physical disability and their guardian. In Bali, we offer them medical care, food and a warm place to stay in our shelter home. We organise the health care for the children and schedule their surgery together with the hospital.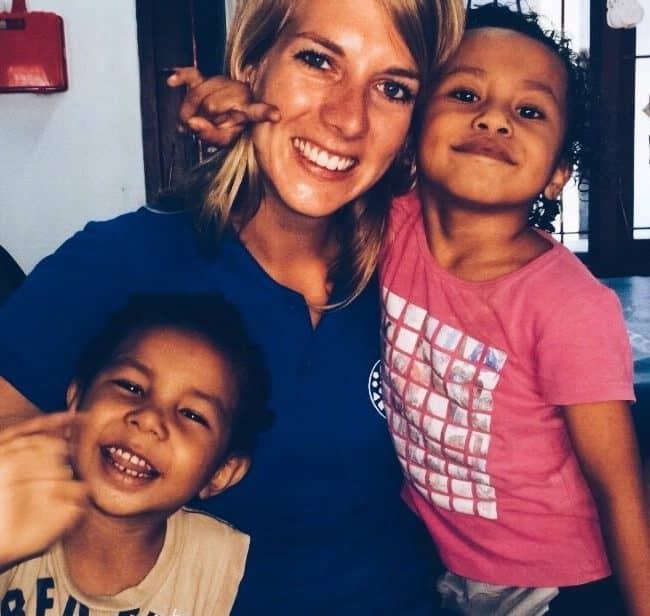 What we do at Kolewa
In the shelter home, we organise daily activities for the children and their guardians. The kids can play, we teach them English and math and we do creativities with them. During their stay in the shelter home, we make sure that the kids and their guardians have a good time. They can experience that learning can be fun and it is important for the children to go to school to have a better future.
Besides that, we provide information about health care and hygiene to the guardians and the older children. Weekly, we go to the park or to the beach so the kids can run around and play.
What this work brings you
I supervised the students that did their internships at Kolewa and I took care of the new volunteers. The time that I worked for Kolewa was amazing and unforgettable. There have been so many impressive situations, there have been very sad circumstances but overall it was such a graceful job. Helping so many people and see them grow, made me feel very happy. My colleagues made the time at Kolewa even better, we have become good friends! We shared everything, they taught me so much about their culture and we laughed a lot!
A job to never forget
Besides the great relationship I have built up with my colleagues, I will never forget the patients. For example, Putri, a two years old girl who always came running towards me with a big smile on her little face when I arrived at the shelter home in the morning. It is great to know these kids so well and to experience how much they trust you. 
Two years ago I met Madun, a little boy who badly burned his leg. His lower- and upper leg burned together so he couldn't walk anymore. Madun was very shy, he only wanted to be with his mother and he cried a lot. It was such a beautiful and cute little boy. I carefully tried to make contact with him and after a while, he came to me to play with his cars. Soon we were friends and he always came to me to play. 
After a couple of months, he went back home to Kampung Komodo. A year later, I went to Kampung Komodo with my parents and we visited Madun. It was so nice to watch him play there with his friends. Last month, Madun came back to Kolewa for the last surgery and now he can finally learn to walk! I am super grateful that I got the opportunity to do this work so I could contribute to a better future for many kids like Madun.